These photographs c1870 were taken just five years after the end of the Civil War. Another look as the vast prairie land at the time. The Lutheran Church was founded by Rev. Eric Norelius. This photograph reflects the churches that settlers built in the Civil War Era.

Just a Little History through the Civil War Era

It was said that the first claims in Vasa were of a Swedish party that was led by Hans Mattson. You will see those words hilighted again on this page. It was said that the area was chosen for its available water, the parrie and timber. Among others in the party were said to be, Gustaf Kempe, S.J. Willard, Peter Green & Charles Roos.

It was not long and the first crops were raised & other settlers were finding their way to Vasa.

The first church services were held.

Rev. Eric Norelius founded the Swedish Lutheran church.

In November, Hans Mattson & Cherstie Peterson were of the first marriage in the township and it was siad that Rev. J.W. Hancock conducted the ceremony. Another Source makes mention of the date being November 21st, 1855

It was said that in 1856 more than a hundred settlers had made their way to Vasa. Thomas Foley, Edwin Lampson, Andrews Bergman, Christopher McClure, Charles McClure, Ola Pehrson, Thure J. Semblad, Ann Bergdahl, John Border, John A Hollem, AnnaJohnson, PeterGustafson, John A. Hollem, Heinrich Stratman, Bengt Nilson, John Freeman, Phineas S. Fish and many others were among those that settled that year.

The first post office was conducted in this space of time but no date is found as yet. The mail was service by the stage that ran through Vasa from Red Wing to Cannon Falls and beyond.
It was that year that Mr. Boulton conducted teaching school with the first school that was opened.

It was also believed that the Swedish school had begun and was conducted by a James Engberg.

Elisha Rich, Peter Monson, Burt Chilberg, Swan Tufeson, Luther Dodge, Charles E. Bolander, Elisha Rich, Peter Nelson, Burt Chilberg, Laura Babcock, John Melander, Charles Backman, Gustaf Carlson, Simon Erick, Charles W. Himmelman, Swan Tufeson, Polly Arnold, Thomas Foley,  and many others came to the area that year. Erik Norelious came in August that year.

The first elections were in 1858 for the township of Vasa.

Minnesota becomes the 32nd State in May of 1858

The population in 1860 was 436 citizens.

The Civil War Years

A Call To Arms is sent through out  Goodhue County to raise a company of men.  
The Boys from Vasa answered the call.  Some make there way to Red Wing and joined in with the 1st company being formed as well as other future companies. The Goodhue Volunteers soon to become Co. F of the First Minnesota Regiment Volunteer Infantry. Once at Fort Snelling, the call is changed from 90 days to 3 years. Some men come back home not being able to leave their homes for so long a time, but would join in other future regiments that are called to be made.
During the Dakota Conflict, after the Indian attack on New Ulm in August, Companies of Civilian Soldiers were formed to protect the towns across the lands of Minnesota.  On August 24,1862 a company of this type was organized in Goodhue County. The Goodhue County Rangers There were 36 men in this company. It was to act as a Home Guard for the area and served until September 22, 1862. It served as the southern defense of the frontier. Some of these companies saw action in the Indain War of 1862 and did have casualties. One other company in Red Wing was The Red Wing Cavalry.
This page was last updated on: March 17, 2012
The following is a time line that starts with the first settlement and runs through the Civil War years.  Certainly there is more than is mentioned here. The purpose of this is to give a person a view of what life was like in the years preceding and during the Civil War and to learn a bit about the people in the area.

All of this information is from documented accounts.  Sources and credits are found on my Source page.
E-Mail me, if you have documented history of Vasa, or of a person in this time period from Pine Island of the Civil War Era, that you would like to share.  I am always adding to this site.

Thanks for the visit                          Date of page March 20, 2007

Year               What Took Place

Please Sign my Guest Book, I like to see who stopped in for a visit.

For more Vasa Civil War History, to see Rosters,

Goodhue County in the Civil War

  see

What could you get for your money in Vasa in those days?

One  Dozen Eggs- 7 Cents, One Dozen Candles- 15 cents, Edds Shirt- 75 cents, Towels- 10 cents, Drawers- 75 cents, Slippers- 50 cents, Dressing Gowns- $1.47, Pillow Cases 12 1/2 cents, Shoes $2.50, Socks- 20 cents and Postage was 10 cents a letter.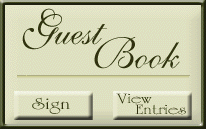 Courtesy of  the Goodhue County Historical Society    All Rights Reserved

1853

1854

1855

1856

1857

1858

1860

1861-1865

1861

1862

Have You Visited The Vasa Museum Yet!

or the

Stop In,

Just say Private Anthony sent you.

Minnesota's First County Historical Society est. 1869

Vasa produced more soilders for the 3rd Minnesota Regiment than in other regiments their men enlisted for. All but one found to enlist in the 3rd were in Co. D of which was nicknamed The Swedes and Norwegians. Co. D was known for there singing abilities that encouraged Co. I to sing with them. Co. D was led by Capt. Hans Mattson Maj. Lt Col. Col. of the 3rd Regiment. Click on the 3rd Minnesota Regiment and see the history and what was sung by the Vasa boys of company D.
Music: Amazing Grace

Sequenced by  Not Known

I am seeking the sequencer of this midi music.