I am looking for a photograph for this page.

Just a Little History through the Civil War Era

This page was last updated on: March 17, 2012
The following is a time line that starts with the first settlement and runs through the Civil War years.  Certainly there is more than is mentioned here. The purpose of this is to give a person a view of what life was like in the years preceding and during the Civil War and to learn a bit about the people in the area.

All of this information is from documented accounts.  Sources and credits are found on my Source page.
E-Mail me, if you have documented history of Wanamingo, or of a person in this time period from Pine Island of the Civil War Era, that you would like to share.  I am always adding to this site.

Thanks for the visit                          Date of page Jan. 31, 2008

Year               What Took Place

Please Sign my Guest Book, I like to see who stopped in for a visit.

For more Wanamingo Civil War History, to see Rosters,

Goodhue County in the Civil War

see

What could you get for your money in Wanamingo in those days?

One  Dozen Eggs- 7 Cents, One Dozen Candles- 15 cents, Edds Shirt- 75 cents, Towels- 10 cents, Drawers- 75 cents, Slippers- 50 cents, Dressing Gowns- $1.47, Pillow Cases 12 1/2 cents, Shoes $2.50, Socks- 20 cents and Postage was 10 cents a letter.

Settlers are finding there way to Wanamingo & making it their home. Minnesota is the edge of the frontier at this time.

Among some of the first settlers were the family of Henry Nelson, Toge Nelson & his sisters Mrs. Jens Ottun and Mrs. Nels K. Fenne.  Others were Steffen Johanneson & Andrew Knutson that made their way as well.

It was said that in 1855, a small building of the likes of a general store that sold necessities was erected.

The first wedding in town was of Toge Nelson & Mrs. Gulbrandson in June.

It was also siad that first Norwegian Lutheran service was held in Wanamingo and was believed that it was the first in the county.  Rev. N.O. Brandt from Red Wing conducted the service.

John Johnson, Gunder Nelson, Gulbran Gudmunson, Andrew P. Larson, Ole Swenson, Oscar F. Jackson, George M. Cunningham,Abraham Reed, James A. Swift, George W. Duffey & Lasse Olson were among the many that were settling here in 1856.

The post office was established & called Wanamingo. James G. Brown was the postmater.The mail was serviced by the second star route stage of the Red Wing, Kenyon stage that ran through Wanamingo.
Chrislock and Gunderson erected a blacksmith.

A cobler shop was built by HansIsaacson.

A store that sold shoes, boot, and harness was erected by Malchoir Munson.

The people of the area built a school.

Wm. Miller erected a hotel.

C.Dirstine built another General store

Alexander Faribault, Moses Sharimers, Lars Sorenson, Aun Perterson, Amon Chittelson, Savillion  f. Johnson, Sarah Cheing & Charles Webster were among the many that settled in 1857.

The township was organized in 1858

It was said Circomstances came along that eventually moved the village to where it is now.

On the Zumbro River, a flour mill was built by a fellow named Clark.

Minnesota becomes the 32nd State in May of 1858

The population in 1860 was 739 citizens.

The Civil War Years

A Call To Arms is sent through out  Goodhue County to raise a company of men.  
The Boys From Wanamingo answered the call.  They make there way to Red Wing and joined in with the 1st company being formed as well as other future companies. The Goodhue Volunteers soon to become Co. F of the First Minnesota Regiment Volunteer Infantry. Once at Fort Snelling, the call is changed from 90 days to 3 years. Some men come back home not being able to leave their homes for so long a time, but would join in other future regiments that are called to be made.
The congregation of Emanuel Lutheran Church was founded.

During the Dakota Conflict, after the Indian attack on New Ulm in August, Companies of Civilian Soldiers were formed to protect the towns across the lands of Minnesota.  On August 24,1862 a company of this type was organized in Goodhue County. The Goodhue County Rangers There were 36 men in this company. It was to act as a Home Guard for the area and served until September 22, 1862. It served as the southern defense of the frontier. Some of these companies saw action in the Indain War of 1862 and did have casualties. One other company in Red Wing was The Red Wing Cavalry and in Hasting was The Hasting Rangers.
Emanuel Lutheran Church builds a chuch.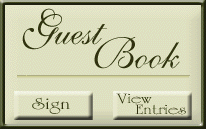 Courtesy of the              All Rights Reserved

1855

1856

1856

1857

1858

1860

1861-1865

1861

1862

1863

I am looking for a copy of a photograph of a street scene, or building, cabin, house of sorts for this page of the Civil War Era 1861 -1865.

I am not sure how close to this time period can be found. 2nd choices 1865-1880 that may reflect Wanamingo in the 1800'

Email  me If you would be willing to share a copy of your photograph of Wanamingo in this era.  Link below

Stop In,

Just say Private Anthony sent you.

Minnesota's First County Historical Society est. 1869

Wanamingo was represented in both the eastern & western theaters of the Civil Wa. In the eastern with The Goodhue Volunteers, Co. F of the 1st Regiment. The 1st Regiment was the only Minnesota regiment to fight in the eastern theater of the war in the Army of the Potomac, In the western theater where most of Minnesota's men were, There were men in the Indian uprising  with such regiments as the Third Minnesota as well as others.
Music: Lorena

Thanks for allowing me to use some of your music.

Used by Permission. All Rights Reserved.